Manufacturer & Business Association's 118th Annual Event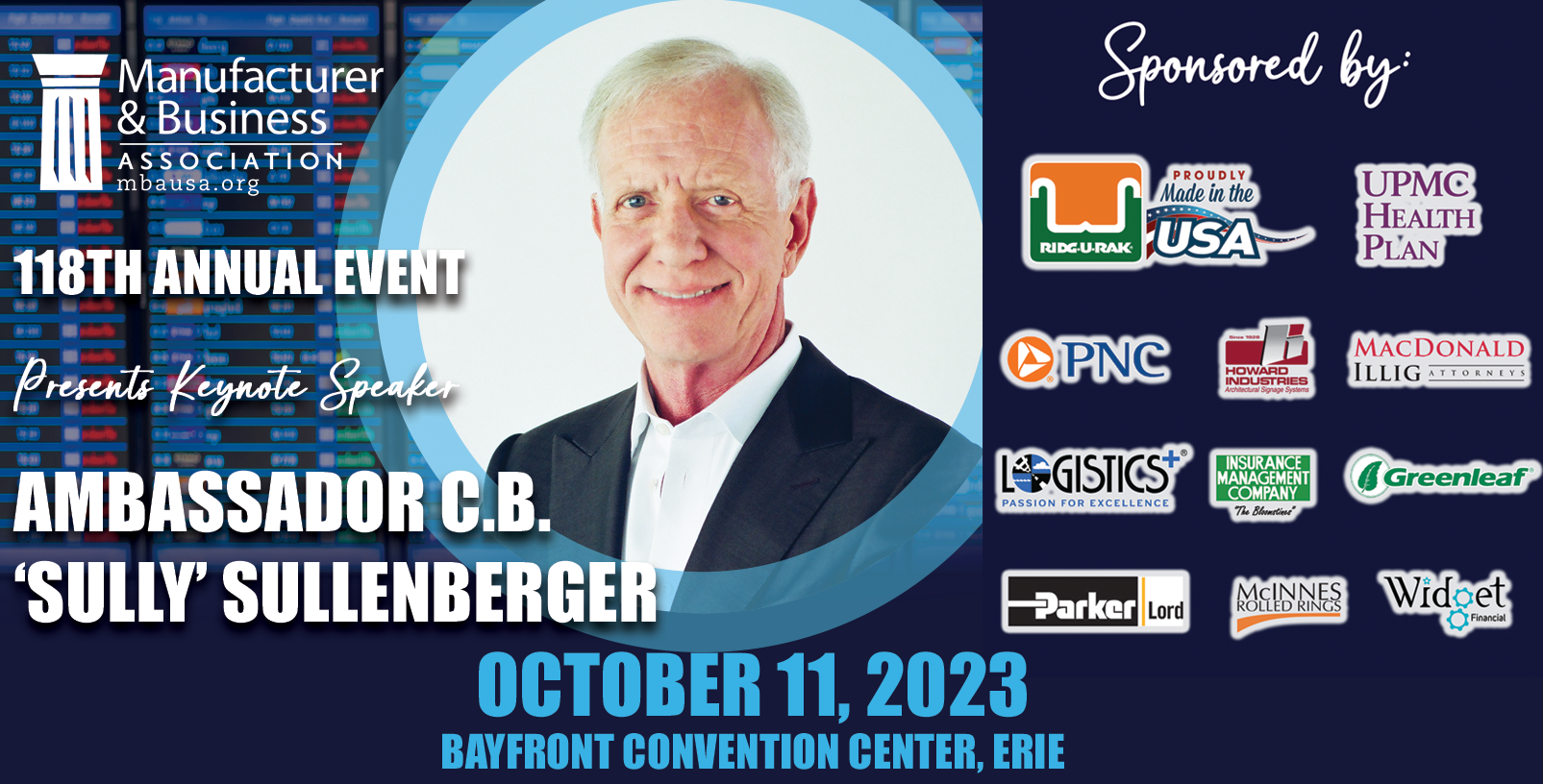 October 11, 2023
5:00pm
Bayfront Convention Center
American hero Ambassador C.B. "Sully" Sullenberger will deliver the keynote address at the MBA's 118th Annual Event, starting at 5 p.m. Wednesday, October 11, 2023 at the Bayfront Convention Center, 1 Sassafras Pier. He is a retired American fighter pilot, diplomat and airline pilot best known for the "Miracle on the Hudson," when he landed US Airways Flight 1549 in New York's frigid Hudson River in January 2009 after both engines were disabled by a bird strike. All 155 people on board survived.
Sullenberger has served as the U.S. Ambassador and Representative to the International Civil Aviation Organization (ICAO), a United Nations Specialized Agency, in Montréal, Québec, Canada. He also was ranked second in TIME's "Top 100 Most Influential Heroes and Icons of 2009" and was awarded the French Legion of Honour.
Table of 10: $2,500
Reservations: Contact Melissa at 814/833-3200, 800/815-2660 or mlesniewski@mbausa.org.
More information: Visit mbausa.org.
Sun
Mon
Tue
Wed
Thu
Fri
Sat